ST. JOHN'S WORT - Mood Enhancer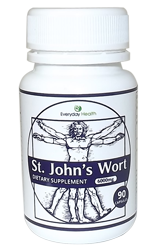 St Johns wort, also known as Hypericum, Amber and Klamath weed, St. John's Wort has gained significant attention in recent times, due largely to its anti-depressant quality. However, it has a long history of usage, both as a healing herb and as a magical herb with protection qualities. It is often used as a mood enhancer in cases of mild depression and for pre-menstrual mood-swings.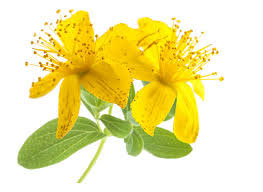 Whats the dosage?
In cases of mild depression, take 1 – 2 capsules of St. John's Wort daily. Although results are noticeable within 1 hr of consumption, maximum benefit will be obtained by continuing this dosage for at least 2 months. A health professional should be consulted in cases of more severe depression.

What do the capsules contain?
Each capsule contains 300mg St Johns Wort Standardized 0.3% Hypericum, equal to 6000mg of raw herb.

Is there any side effects?
St. John's Wort can cause an over-sensitivity to light in some individuals. It should not be taken in combination with any prescription medication for depression or psychiatric disorders, it may interact with estrogens and oral contraceptives and that the combination may be associated with inter menstrual bleeding, and there have been unsubstantiated reports of women becoming pregnant while taking St. John's wort while on oral contraceptives. St john wort should not be taken for long periods of time (more than 3 months) without first seeking medical advice.

How Long Does Delivery take?
Orders are shipped daily Monday to Friday. If you order before 2pm New Zealand customers will receive it the following business day, while international shipments take 1 - 2 weeks. We will email you a notification and tracking number once your order is dispatched.

Is it Guaranteed?
Yes. We only manufacture and sell the most quality and effective products and offer a 100% Satisfaction, 60 day, money back guarantee. See FAQ page for full details



Live reviews from real customers.
Results may vary from person to person.