Garcinia Cambogia - Weight Management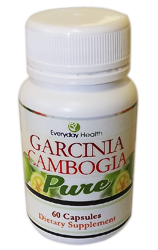 Garcinia cambogia is a citrus fruit that grows in Southeast Asia. Historically the fruit has been used for cooking, and as remedy for digestive and inflammatory conditions. but in more recent times, its discovered the acid extracted from the fruit's rind, hydroxycitric acid (HCA), has some amazing medicinal properties including those that make it effective for weight management.

There are several scientific studies that show humans experience an increase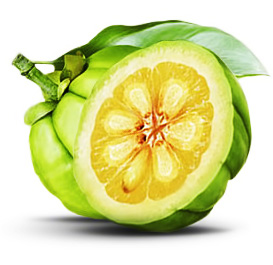 in fat metabolism and reduced appetite after supplementing with Garcinia leading to weight loss, without changing diet or exercising. Its effect on appetite is mainly contributed by giving the feeling of full and satisfaction while the antiobesity effect is by reduction of de novo lipogenesis (turning carbs into fat) and acceleration of fat oxidation (break down of fat).

Although mainly used for it fat melting and appetite suppressing qualities Garcina cambogia is also used by athletes to support physical endurance.
What is in your capsules?
Our capsules contain 500mg of pure garcinia cambogia extract standardized to contain 60% HCA.

How do I take it?
Take 1 capsule twice per day, with a glass of water, 30 minutes before food. Each bottle is a one month supply (60 pills).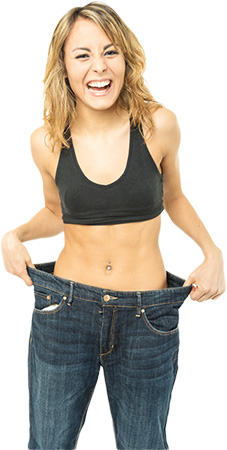 How long before I start to notice any results?
After just 1 week you will notice the benefits. Having a balanced diet and exercise routine, will help you get the maximum benefits, but this is optional. It really depends how much you want to lose and how fast you want to lose it.

How much weight will I lose?
There are many factors which determin how much you weigh, how overweight you are, how fast you can lose it, and how fast you gain it. Everybody is different. Generally the bigger you are the more you will lose.

How long should I take it for?
You should take garcinia for up to 3 months, or until your goals are met. Which ever comes first. If you gain weight again when you stop, you can start to take it again, but have at least a month off each 3 months.

Can I mix this with Apple Cider Vinegar?
Yes, ACV and Garcinia work well together and could get results faster. If you don't like drinking vinegar we have concentrated ACV pills available here. ACV taken with your main meal could reduce calorie intake.

Do I need a prescription?
No! Our Garcinia cambogia is an all natural dietary supplement, made from the concentrated extract of the fruit from the Garcinia Cambogia fruit containing NO synthetic chemicals or Drugs, so there is no need to obtain a prescription. However if you are on medications or have health problems check with your doctor first.

Is there any side effects?
Garcinia Cambogia is very well tolerated by the body. Adverse reactions (rare) include headache, dizziness, dry mouth, nausea and diarrhea. If you do have any side effects, stop taking and consult your doctor.

Is this a once off charge?
Yes! What you buy today is the only payment you will make. To reorder you would need to come back to the website and place a new order or give us a call. Be careful! There is overseas sites pretending to be in NZ and targeting kiwis on Facebook and Google, offering so called "free trials" or heavy discounts, where actually they will join you to a monthly auto ship program and keep charging you upwards of $150 per month. We don't know who these people are, but if you order from overseas be very vigilant.

How Long Does Delivery take?
Orders are shipped daily Monday to Friday. If you order before 2pm New Zealand customers will receive it the following business day, while international shipments take 1 - 2 weeks. We will email you a notification and tracking number once your order is dispatched.

Is it Guaranteed?
Yes. We only manufacture and sell the most quality and effective products and offer a 100% Satisfaction, 60 day, money back guarantee. See FAQ page for full details



Live reviews from real customers.
Results may vary from person to person.