Frequently Asked Questions
How long does Delivery take?
Usually overnight but sometimes 2 days within New Zealand, or a bit longer for rural. International orders take 2 weeks. Once your order is dispatched we will email you a tracking number and invoice. We are very experienced at shipping and do all we can to get you your items as quick as possible.

How do I contact you guys?
We can be contacted on 0800 773 766 during business hours or emailed any time.

Where are the pills made?
All our products are made in Christchurch New Zealand, by EVERYDAY HEALTH LTD. Using latest technology in state of the art manufacturing facilities, and used by fully trained staff. Both our manufacturing felicity and warehousing is registered with the Ministry of Primary Industries, and is certified 100% compliant with food safety standards and GMP certified, in all aspects of the company; Manufacturing, warehousing and distribution.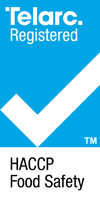 Where are the ingredients sourced from?
Where we can we use NZ made ingredients, however due to the exotic nature of the plants used in the majority of our our formulations, many of our ingredients are sourced internationally. Including China, India, Indonesia, Brazil, and North America. We only use the highest quality GMP manufactured products, sourced from reputable and accredited manufactures.

Do you ship internationally?
Yes! Our products are regularly shipped to over 50 countries. Some countries, you may be liable for import duties, or customs fees. Check with your local authorities about that before ordering.

Are orders shipped discreetly?
Yes they are! All orders are sent in an unmarked plain packaging with no indication whatsoever of it's contents. All international shipments are labelled as health supplements.

How do I write a review?
About 1 month after ordering you will receive an email, giving you the opportunity to write a review on the product you ordered. All reviews on this site are real reviews from real customers. If you would like to review one of our products and did not receive or can not find the review request, contact us and we will send you one.

Can I retail your products?
Yes. We give some great discounts for wholesale quantities (50 units or more), and also offer custom manufacturing and white label products.

How do I pay?
Online ordering through bank transfer, else if you would like to pay with creditcard, bitcoin, or any other method contact our support team.

Do you have a money back guarantee?
If in the unlikely event you are not 100% satisfied with the results of any of our products you may return them within 60 days of purchase, and we will cheerfully issue a full refund (less any shipping fees) on any number of unopened bottles and up to one opened bottle, even if its completely empty! Please contact us for return instructions.