Maxbust 36 - Breast Formula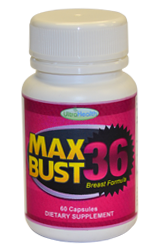 The unique and exotic ingredients used in Maxbust36, result in amazing bust boosting benefits.
Support your breast size easily and naturally with Maxbust36. Maxbust36 is fast acting and usually has visible results within just the first month.

Maxbust36 is used to promote fuller and firmer breasts, and is ideal to support improvements of saggy, lifeless or small breasts.


How do I take it?
Take 1 capsule twice a day with water. Each bottle contains 1 month supply. Usually you should take for a minimum of 3 months, but you can take for 6 months or longer depending on the size you with to achieve.

What does it contain?
Maxbust36 contains only the finest botanical extracts. Pueraria Mirifica Avena Sativa, Wild Yam, Saw Palmetto, Damiana, L-Tyrosine, Hops, Licorice root, Cumin, Black Pepper.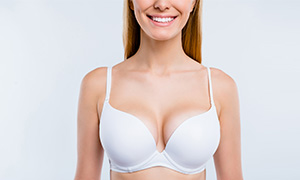 Are their any side-effects?
Generally you will not expect side effects if taken as directed.

Are their any drug interactions.
Check with your doctor if you are taking other drugs or supplements.

How Long Does Delivery take?
Orders are shipped daily Monday to Friday. If you order before 2pm New Zealand customers will receive it the following business day, while international shipments take 1 - 2 weeks. We will email you a notification and tracking number once your order is dispatched.

Is it Guaranteed?
Yes. We only manufacture and sell the most quality and effective products and offer a 100% Satisfaction, 60 day, money back guarantee. See FAQ page for full details



Live reviews from real customers.
Results may vary from person to person.