Bromelain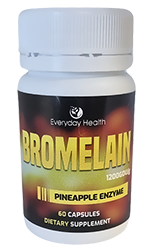 Discover the Power of Bromelain. Your Key to Optimal Health!

Are you looking to supercharge your health and well-being? Look no further than Bromelain, the natural wonder derived from pineapple. This incredible enzyme has been prized for centuries for its numerous health benefits, such as: Digestive Support, Anti-Inflammatory, Immune support, Respiratory Health, swelling, and pain, and now it's time for you to unlock its potential.

Whats the dose?
For general health mainentence take 1 capsule per day with water. If you are using to help with digestion or want to improve protein absorbtion take 1 capsule with your food. Or as advised by your doctor.

What does it contain?
Each capsule contains 500mg of high strength Bromelain with a protein digestion factor of 1200GDU/g, enclosed in an easy to take, quick release vegetarian capsule.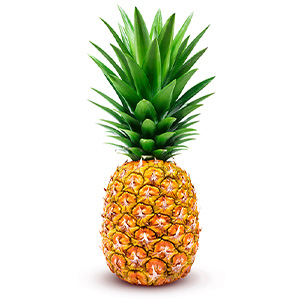 Is it natural?
Yes, and vegan. Bromelain is extracted from pineapple stem and fruit. The capsule shells are made from plant cellulose.

Are there any sideeffects?
Bromelain sideeffects can include: Diarrhea, nausea, stomach cramps, thinning of Blood, & increased heart rate. If you experience any adverse effects stop taking and, consult your healthcare professional.

Are there drug interactions?
If you are taking any other drugs or supplements, especially those related to blood clotting or cardiovascular health, consult your healthcare provider before using Bromelain.

How Long Does Delivery take?
Orders are shipped daily Monday to Friday. If you order before 2pm New Zealand customers will receive it the following business day, while international shipments take 1 - 2 weeks. We will email you a notification and tracking number once your order is dispatched.

Is it Guaranteed?
Yes. We only manufacture and sell the most quality and effective products and offer a 100% Satisfaction, 60 day, money back guarantee. See FAQ page for full details



Live reviews from real customers.
Results may vary from person to person.