Tough Guy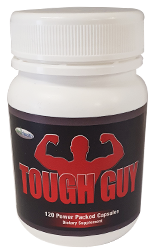 Tough Guy is a Sports Supplement containing Tribulus Terrestris. A traditional herb that has been used over the centuries in Eastern Europe and China to support natural testosterone levels in your body which in return helps optimize strength and stamina.

Tribulus is very popular with athletic community and also body building community who want to maximize their muscle tone, and performance, as well as with men who just want extra support for their sexual performance.




Whats the dosage?
Take 1 capsule up to 4 times per day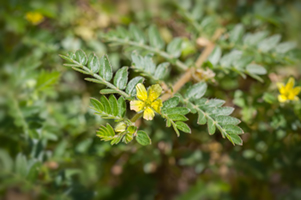 What does it contain?
Each capsule contains 500mg of Tribulus Terrestris extract.

How long before I start to notice any results?
Usually you would get no side effects if takes as directed, if you do experience side effects stop taking and consult your doctor.

Is there any side effects?
Generally you will not have any side effects if taken as directed. However, on the rear occasion you may experience sleeplessness, nausea or blurred vision. If you experience any adverse effects stop taking and consult your doctor.

How Long Does Delivery take?
Orders are shipped daily Monday to Friday. If you order before 2pm New Zealand customers will receive it the following business day, while international shipments take 1 - 2 weeks. We will email you a notification and tracking number once your order is dispatched.

Is it Guaranteed?
Yes. We only manufacture and sell the most quality and effective products and offer a 100% Satisfaction, 60 day, money back guarantee. See FAQ page for full details



Live reviews from real customers.
Results may vary from person to person.