Hemp Seed Oil - Good Health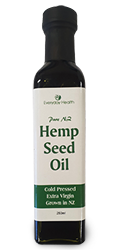 Pure NZ Hemp Seed Oil farmed in Canterbury is an abundant source of Omega 3 and 6 and other vital nutrients.

People take it orally to support good health, including immunity, heart health, & brain health. It can also be used tropically on the skin and hair.

The oil has a nutty earth flavour with unique aromas and a smooth texture. It can be taken by the spoon full, or used as a dressing for salads, fish and pasta. Not suitable for frying.



Whats the dosage
The usual dose is 15ml per day (1 tablespoon).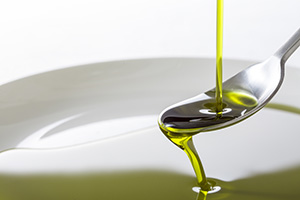 What does it contain
It contains 100% Cold pressed, unrefined, NZ grown hemp seed oil, No preservitives, stabilizers, or dilutants.

How Long Does Delivery take?
Orders are shipped daily Monday to Friday. If you order before 2pm New Zealand customers will receive it the following business day, while international shipments take 1 - 2 weeks. We will email you a notification and tracking number once your order is dispatched.

Is it Guaranteed?
Yes. We only manufacture and sell the most quality and effective products and offer a 100% Satisfaction, 60 day, money back guarantee. See FAQ page for full details



Live reviews from real customers.
Results may vary from person to person.