Omega-3 Fish Oil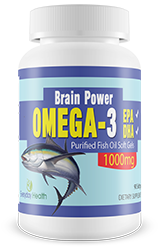 Fish oil is one of the most commonly consumed dietary supplement around the world. It's rich in omega-3 fatty acids, mainly EPA and DHA, which are very important for your health. If you don't eat a lot of oily fish, taking a fish oil supplement could help you get enough omega-3 fatty acids. The World Health Organization (WHO) recommends eating 1–2 portions of fish per week. This is because the omega-3 fatty acids in fish provide many health benefits, including helping protect against a number of diseases.

Its beneficial for heart health, brain health and overall general health. Its used for Managing Cholesterol, Obesity, triglyceride levels, high blood pressure, preventing hardened arteries, abnormal heart rhythms, eye health, vision, inflammation, joint pain, stiffness, arthritis, asthma , bone health, some mental problems including schizophrenia, bipolar disorder, hyperactivity disorder , depression and anxiety, some skin conditions including psoriasis and dermatitis, , age related mental problems including memory loss, alzheimer's and dementia.
Whats the dose?
The usual dose is 1 capsule 3 times daily or as advised by your doctor.

What does it contain?
Each 1000mg soft gel contains purified fish oil, sustainably harvested from sardines and anchovies, containing 24% DHA and 12% EPA.

How do I know im deficient in Omega-3?
Most of us aren't getting enough Omega-3. Symptoms of a mild omega-3 deficiency, include poor sleep, dry or bumpy skin, brittle hair and nails, Excessive thirst, frequent urination, distractibility, poor concentration and difficulties in working memory, depression, excessive mood swings or undue anxiety.

Is there side effects or cautions?
You should not experience any side effects, if you do stop taking and consult your doctor. Do not consume if you are allergic to seafood.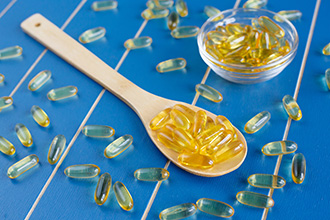 Is there any drug interactions?
There are no known drug interactions, but that does not mean they don't exist. Check with your doctor if you are taking other supplements or drugs.

How Long Does Delivery take?
Orders are shipped daily Monday to Friday. If you order before 2pm New Zealand customers will receive it the following business day, while international shipments take 1 - 2 weeks. We will email you a notification and tracking number once your order is dispatched.

Is it Guaranteed?
Yes. We only manufacture and sell the most quality and effective products and offer a 100% Satisfaction, 60 day, money back guarantee. See FAQ page for full details



Live reviews from real customers.
Results may vary from person to person.