EZ SLIM - WEIGHT MANAGEMENT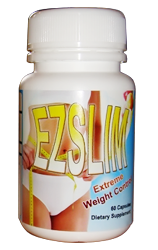 EZSlim® is the perfect addition to your daily weight loss regiem. EzSlim has been designed to help you manage your weight quickly and easily. It is a totally natural product, that will support your normal appetite and normalise fat metabolism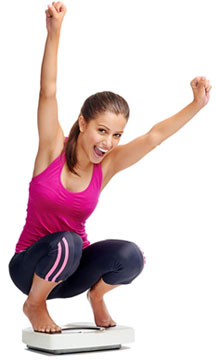 What does it do?
EZSLIM is a thermogenic, it helps manage the speed at which your bodys metabolism processes fat, thereby burning off excess calories. It's like turning up your body's natural fat burning thermostat.

Is EZSLIM safe?
Safety is our top concern. This product contains 100% pure pharmaceutical grade ingredients and is regularly tested to ensure the safety and quality. This Product contains Caffeine. People with Caffeine allergies should consult their physician before taking EZSLIM.

How do I take it?
1 pill twice daily. 30 minutes before food. To support suppressed appetite and increase energy levels.

What do the capsules contain?
The sophisticated blend of herbal powders and extracts in each capsule consists of:

Caralluma fimbriata
Bitter orange
Green tea
Piperine

How Long Does Delivery take?
Orders are shipped daily Monday to Friday. If you order before 2pm New Zealand customers will receive it the following business day, while international shipments take 1 - 2 weeks. We will email you a notification and tracking number once your order is dispatched.

Is it Guaranteed?
Yes. We only manufacture and sell the most quality and effective products and offer a 100% Satisfaction, 60 day, money back guarantee. See FAQ page for full details



Live reviews from real customers.
Results may vary from person to person.